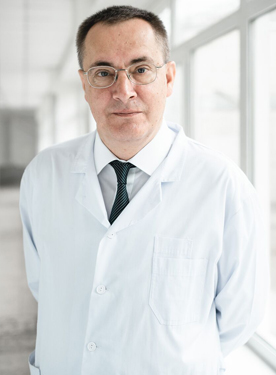 Head of Department
Olexiy A. Krykunov
M.D., Ph.D. Senior research associate, Honored Worker of Science and Technology of Ukraine, winner of the State Prize of Ukraine.
Tel.: +38 044 270 27 03
E-mail: Alexeykrikunov@gmail.com
MAIN AREAS OF WORK: having introduced high-tech and effective surgical treatment of infective endocarditis the department became the world's leader in this area by the number and quality of surgical interventions. The common controlled hyperthermic perfusion is used as an additional method for increasing antibacterial therapy and preventing infection relapses.
The department is the most experienced one in Ukraine in reconstructive surgery of heart valves with excellent remote results. For the first time the reconstruction of the valve was done by minimally-invasive access with a thoracoscopic video assistance.
An integrated approach for the treatment of patients with acute and chronic pulmonary embolism which includes both thrombolytic therapy and surgical treatment (implantation of cavae-filters and thrombectomy of pulmonary artery using endoscopic techniques) is implemented.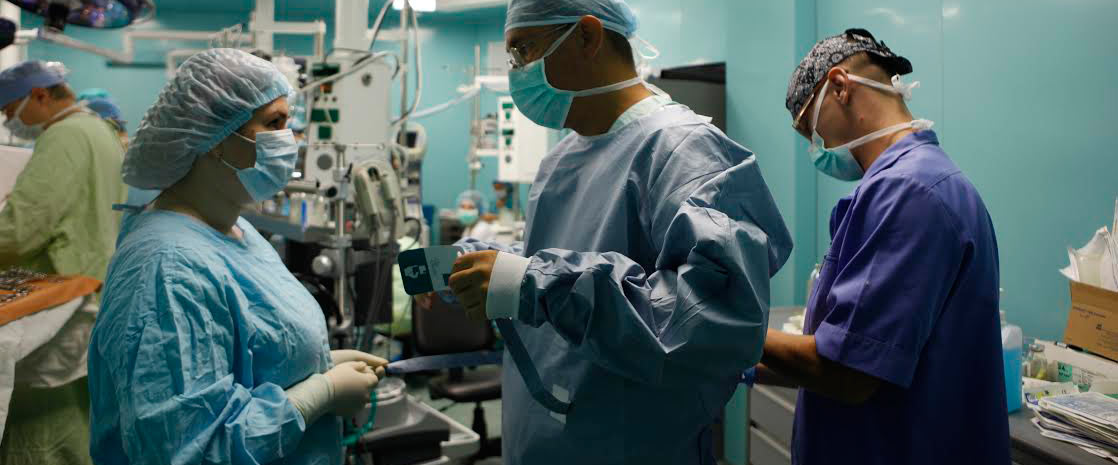 High-tech approaches and methods used meet the standards and level of the world's leading hospitals. The developments of the Department have been awarded with international prizes. Different trainings in areas of its activity are conducted by the department.