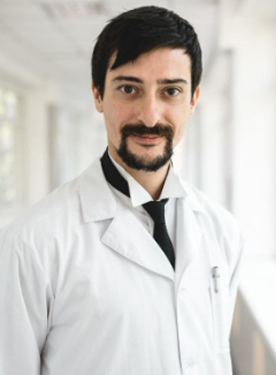 Head of the department
Beshlyaha Yevgenii Vyacheslavovich
surgeon I category
Tel.  8 (044) 275 64 00
E-mail. arkai@bigmir.net
---
The tmergency room  was created after the reorganization of the Institute and began to function as a separate treatment and diagnostic unit from October 2017. The main tasks of the department are:
reception and registration of patients;

registration of medical documents;

medical examination;

Emergency and emergency medical care;

definition of the profile of the hospital department for the hospitalization of patients;

sanitary-hygienic treatment of patients;
Planned hospitalization of patients takes place according to the approved schedule during working hours, emergency hospitalization is performed daily and around the clock. The department has highly qualified personnel, who are doing their job well, and are humanly and kindly referring to patients.
The priority area of the department's work is urgent cardiac surgery, and therefore, immediately after the emergency hospitalization, the staff of the department performs functional, laboratory, radiological diagnosis and treatment of patients.